When you promote your team link and have it added to many sites it can be a pain to change it. The way the team system works you may be required from time to time to use a new team link. This is usually because a new team leader has started in your upline.
I am about to show you a way to set up your team link, using your GDI blog, so that you only have to change it in one place. You can set this up even if you are not ready to start using the blog yet and it won't affect your blog if you are already using it.
It is best to do this the first time you set up your team link as once it is setup it will be simple to change your team link anytime.
Clicking on an image will enlarge it
First log in to GDI click on "Wordpress and more" and make sure your blog is enabled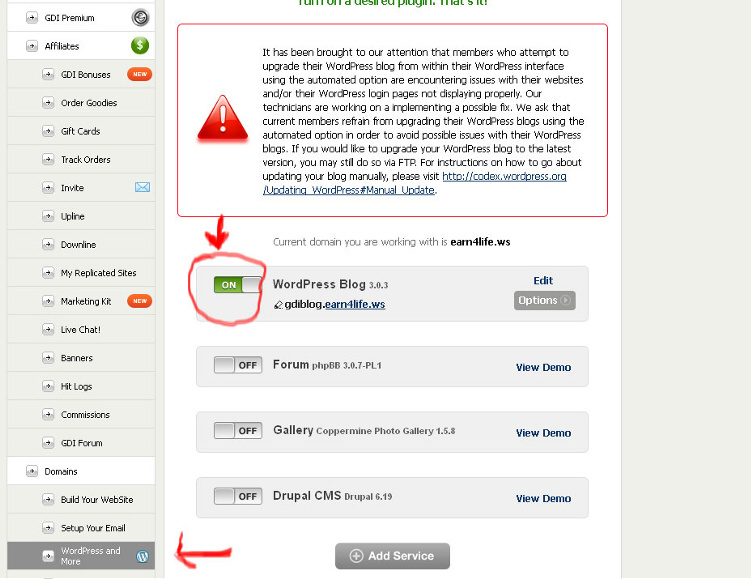 Log into your blog back office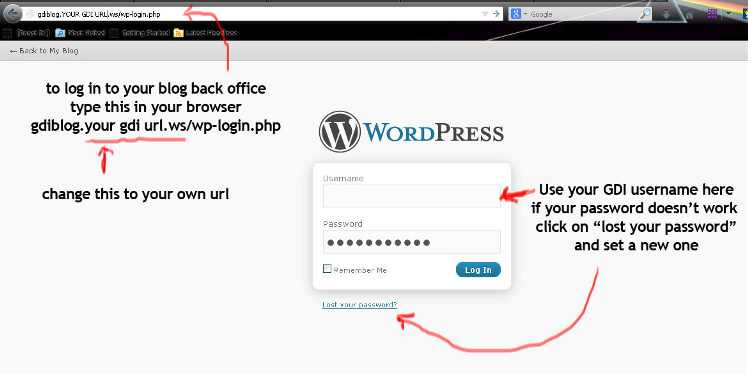 Click on "settings" then "permalinks"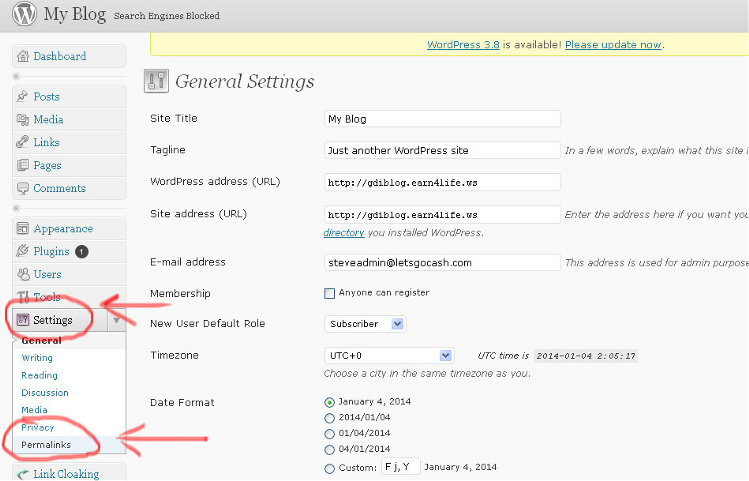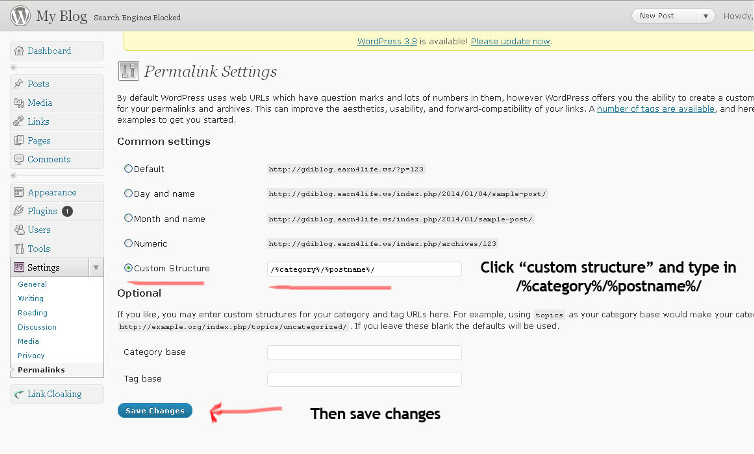 Now go back to the "dashboard" its top left on the menu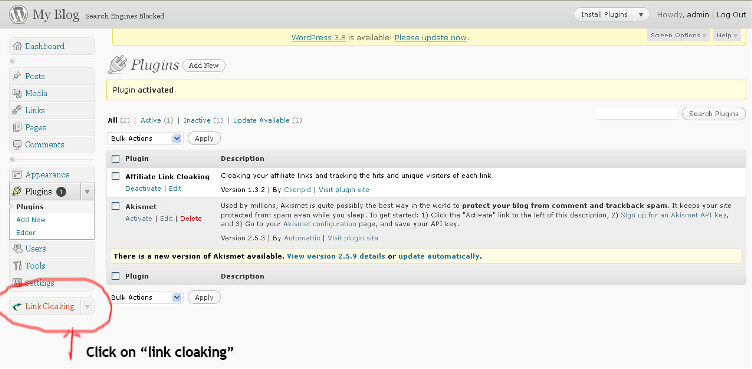 Fill in the form like this, Use YOUR team link sent from your team leader as the affiliate link then click add link


Use your new link anywhere you promote, simply come back in and edit your link any time it changes and it will change everywhere you have it set up automatically. This should be a real timesaver!! your link will be here whenever you need to copy and paste it anywhere.

You can use this for any affiliate link you promote, just set up a new cloaker for each URL.